Incredibles 2 Premiere Moved Up while Toy Story 4 Pushed Back to 2019, Gerald Bulter Returning in Angel Has Fallen & YG – One Time Comin' (Video Premiere) in The Daily Wrap-Up of Oct 26, 2016
Entertainment News
Incredibles 2 Premiere Moved Up, Toy Story 4 Pushed Back to 2019
Pixar on Wednesday said, "The Incredibles 2 will hit theaters a year before it was originally slated, while Toy Story 4 will move from 2018 to 2019″. The Incredibles 2 will debut on June 15, 2018 while Toy Story 4 will then move to June 21, 2019.
LL COOL J Developing 'Brotherhood' Comedy at CBS
LL Cool J is set to produce a scripted comedy for CBS titled Brotherhood. The series is based on the U.K. format of the same name. The series follows two brothers who find their lives turned upside down when they have to move in together to raise their 10-year-old brother.
Dwayne Johnson Teams Up With YouTubers For Halloween-Themed 360 VR Videos
From IndieWire: The Rock is teaming up with 100 of Youtube's biggest stars from around the world as they welcome viewers online to experience a new virtual reality world, #Room301, where audiences will face their worst fears. The videos are horror-inspired, 360-degree VR videos. In the video, the YouTubers are given a key from Johnson to enter room 301, known as YouTube Purgatory, which will lead them to experience their worst fears.
BBC's Sherlock Given 2017 Premiere Date
From Variety: Season 4 of the BBC's "Sherlock" will premiere on Jan. 1 2017 on PBS' Masterpiece. Benedict Cumberbatch's high-functioning sociopath, aided by the ever-faithful Dr. Watson, will face the potential return of his arch nemesis Moriarty in the first episode, "The Six Thatchers."
Gerard Butler Returning for 'Olympus' and 'London' Sequel Angel Has Fallen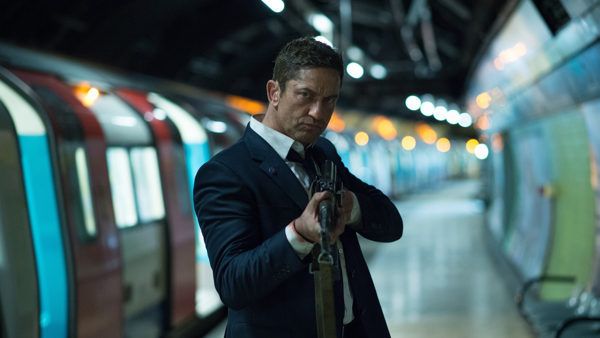 Deadline broke news of the London Has Fallen sequel, Angel Has Fallen. Gerard Butler's Secret Service agent Mike Banning returns for a third time, but there's a plot twist, Banning is the target. And "if his attackers can take down half of Washington D.C. with it, all the better. Among those at risk include the President, whose official Air Force One plane is code-named Angel."
Music News:
Jay Z Looks To Buy Prince's Unreleased Music
Reported by TMZ, Jay Z is trying to snap up all the unreleased Prince music that was unearthed at Paisley Park after the singer's death. Jay met with Prince's sister, Tyka, and her husband, Maurice Phillips, several weeks ago. Sources close to Prince's family say Jay made an offer of around $40 million though that hasn't confirmed by Jay's camp.
Ice Cube Teams Up With Disney For 'Oliver Twist' Musical
Via Billboard: Cube and Disney Studios are reportedly teaming up to create a modern-day musical of Charles Dickens' Oliver Twist. The adapted musical will fuse all genres of music including hip hop, according to Billboard. Ice Cube and Kwatinetz are also penning a narrative for the new story.
YG – One Time Comin' [Video Premiere]
Juicy J, Wiz Khalifa, TM88 – Bossed Up (Official Video)